Join us for Summer programs august 2017!
camp ages 11-18 for august 2017
Open Houses - Stop by to register and fit dancewear
Wednesday, August 23rd 12:00 pm - 5:30 pm

Thursday, August 24th, 4:00 pm - 7:00 pm

Saturday, August 26th 9:00 am - 12:00 pm

Tuesday, August 29th, 8:30 am - 10:00 am

Thursday, August 31st, 4:00 pm - 7:00 pm

Week of September 6-9th TBA

register for 2017-2018 :: classes begin in september
Registration and class information 2017-2018

Adult class flyer will be posted by August 14th, we offer adult classes in nia, yoga, ballet, pilates, and rotating dance styles.


2017-2018 Tuition
Academic Year Classes
classical ballet division: level-based ballet & modern training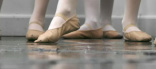 The Classical & Contemporary Ballet Program

Primary Division Levels 1-2
Pre-Professional Division Levels 3-6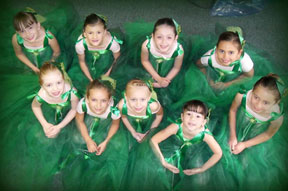 The Classical & Contemporary Ballet Program
begins with students (ages 7+) who are ready for serious ballet training. The level-based ballet syllabus uses primarily Vagonova technique and incorporates elements from the dance theory and techniques of master teacher Finis Jhung, the Royal Academy of Dance (R.A.D.), and a continuance of the our teaching philosophy. Students practice classical ballet technique, learn to use their body correctly through awareness of kinetics, coordination, anatomy, and proper body alignment, and strive to become well-trained, artistic, musical, and adaptable dancers. Dancers are always encouraged to find joy and expression in their art and share that gift with others.
Contemporary, modern, and lyrical technique classes, skills classes, pre-pointe/pointe, dance conditioning, and choreography are extensions to the ballet program for these dedicated dancers.